Photographic Society of America (PSA)

2015 Ohio International

Stereo Exhibition

Ohio Stereo Photographic
Society (OSPS)
Exhibition Results (Accepted Entries)
| | | | | |
| --- | --- | --- | --- | --- |
| Best of Show | Best Creative | Judge's Choice | Best OSPS | Honorable Mention |
| | | | | | |
| --- | --- | --- | --- | --- | --- |
| | Title 1 | Title 2 | Title 3 | Title 4 | Country |
| Alfonso, Ana | | Jeremies | | | Spain |
| Ballou, John | Triple Motocross Jump | | Evolution Squiggles | | USA |
| Barbera, Jose | | Benidorm | Benitatxell | Riu Algar | Spain |
| Bergman, Mat | | | Fillmore and Union | | USA |
| Betge, Henry | | Iron Dragon | | | Switzerland |
| Bloomberg, Robert | | Lanternfly | Sadhu | Gennet In Tree | USA |
| Braun, Bruno | Alt und Jung | Im Wald | Spinnerin | Trullis | Germany |
| Cosentino, Michael | | Inner-Space | Glass Alien | Rock Quarter | USA |
| Davis, Brian | | | | Lime Tree Avenue | UK |
| Drinknut, Betty | Disney on Ice Toy | | Side Ditch Webs | | USA |
| Duncan, Greg | | Face In Purple Room | Flash Memory Displaces Slides | Flame Through The Hand | UK |
| Emmerich, Signe | Catching the Load | Keeping Steady | | Smoothing The Clay | USA |
| Eveleth, Richard | Mr Sourpuss | | | | USA |
| Ewen, Jeff | I Can Make This | | My Garden | Japanese Mask | Australia |
| Fischer, Larry | | Butterfly Briarwood Patch | | Tools | USA |
| Ghahremanifar, Faramarz | Afghan Girl | Freedom of Expression | Waiting for Children | People | Iran |
| Green, Dennis | Batter Up | Multi-me | | Tiger Ride | USA |
| Harris, Lillian | | Ballys Walkway | | Succulent Color | USA |
| Harris, Luther | Red Baskets | Baluga Whales | Blue Monkey | Naked Cowboy | USA |
| Hindman, Byron | | Balsam Root and Tetons | | | USA |
| Hjellen, Greg | Wet Flowers | The Buddha Tree | Happy Hogs | Bunch of Mushrooms | USA |
| Horowitz, Jay | Desert Storm | Shanghai Canal | Blue Moon Lake | Tree Rings | USA |
| Hughes, Steve | Frigate Bird Offering | Prickly Pear Cactus Pair | | | USA |
| Hughes, Suzanne | Blue Lagoon | Mosquera Rocks | Land Iguana on the Move | Lakeside | USA |
| Kaufman, Lawrence | | | Taxi Drivers | The Grass is Always Greener | USA |
| Kriesel, Ronald | | Orange Cactus Blossom | | Flags | USA |
| Kuntz, David | Kona Sunset | | Main Street Lights | Desolation | USA |
| Kwok, Eddie | Flying High in Hong Kong | | | | Hong Kong |
| McMillan, Ray | | Staithes Overview | Lindisfarne | The Struggle | UK |
| Metcalfe, Jim | Grab Bite | | Leading the Way | Crab Emerging | Australia |
| Mitofsky, Elizabeth | | | Riding Home | Spare Tire | USA |
| Mitofsky, Eugene | Mask | | Fancy Staircase | Splash | USA |
| Muzatko, Jack | | | Electric Night Show | Into The Cave | USA |
| Nair, VGM | | | | Cat Family | India |
| Peters, Geoff | | Spanish Moss Over Lake | The Sorcerer - Sculpture | Lower Antelope Canyon | USA |
| Philosophos, George | | Golden Boughs | | An Air of Confidence | USA |
| Pratt, Lee | | Carlsbad Caverns #1 | El Capitan | White Sands Afternoon | USA |
| Shetley, Andrea | Green on Green | Tuba Player | Peaceful River | | USA |
| Sieg, Albert | Another Wave | Mating Dance | | Venice Abstraction | USA |
| Stone, Cecil | Beauty Amoung Disaster | One Dead Saguaro | | A Parton of The Arts 2 | USA |
| Tozour, Jim | | | Scheelite Fluorite Calcite China UVC | | USA |
| Turley, Stewart | | Bumpers | | | USA |
| Venezia, Bob | Lower Calf Creek Falls | Oil Painted Sea | Golden | Bee In | USA |
AWARDS (L-R-L)
Best of Show - PSA Gold Medal
I Can Make This
by Jeff Ewen

Best Creative - PSA Silver Medal
Desolation
by David Kuntz

Judge's Choice #1
Sadhu
by Robert Bloomberg

Judge's Choice #2
Alt und Jung
by Bruno Braun

Judge's Choice #3
Lower Calf Creek Falls
by Bob Venezia

Best OSPS Entry
Shanghai Canal
by Jay Horowitz

Honorable Mention
Jeremies
by Ana Alfonso

Honorable Mention
Triple Motocross Jump
by John Ballou

Honorable Mention
Face in Purple Room
by Greg Duncan

Honorable Mention
Afghan Girl
by Faramarz Ghahremanifar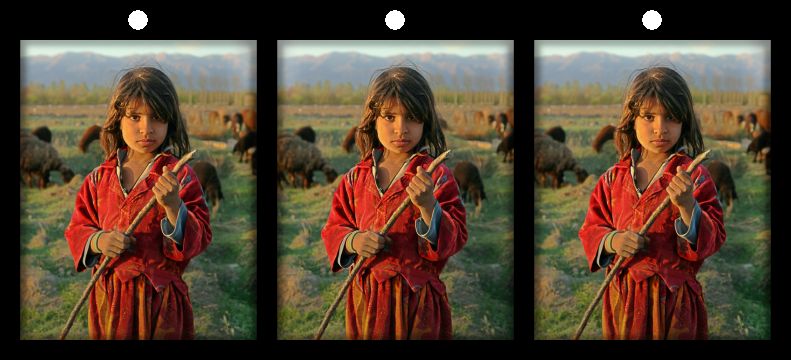 Honorable Mention
Waiting for Children
by Faramarz Ghahremanifar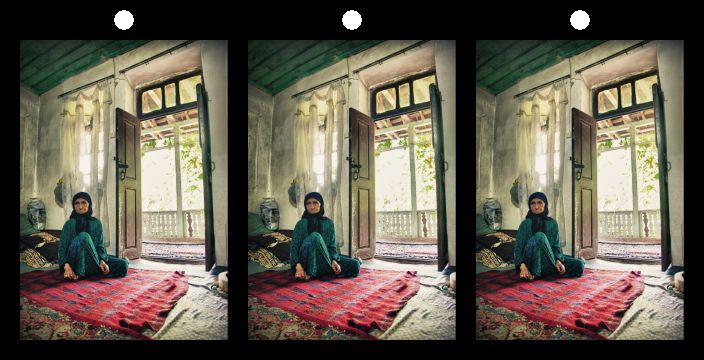 Honorable Mention
Batter Up
by Dennis Green

Honorable Mention

Wet Flowers
by Greg Hjellen


Honorable Mention

Flags
by Ron Kriesel


Honorable Mention

White Sands Afternoon
by Lee Pratt


Honorable Mention

Another Wave
by Albert Sieg


Exhibition Details
Judges & Support

Paul & Barb Gauche: Co-Chairmen
Ron Fross, Barb Gauche: Scoring
Jay Horowitz, Projectionist
George Themelis, Judge
John Ribarich, Judge
John Waldsmith, Judge

Back Row (Left to Right): George Themelis, John Ribarich, John Waldsmith
Front Row (Left to Right): Jay Horowitz, Ron Fross, Barb Gauche


Judging Method
& Statistics

2

01 images were received from 51 makers. (2 makers were OSPS members).

Judges viewed the images projected with two digital projectors, each having resolution of 1920x1080, on a 94 inch (2.4m) wide "silver" screen. Images were shown in four groups, each entrant's images divided evenly between them. Images were placed randomly within each group. The judges previewed each group before scoring.

A scoring range from 0 to 2 was used, with each judge scoring in accordance with the following guidelines: 2 (Image should be accepted with awards), 1 (Image should be accepted), 0 (Not Accepted).

After the initial scoring, the acceptance line was drawn at 2 or higher. 106 images were accepted in the Exhibition.

The top-scoring images (receiving a score of 3 or higher) were shown again. After discussion among the judges, awards were given for 1) Best of Show, 2) Best Creative, 3) 3x Judges' Choice, 4) Best OSPS Entry. 5) 10x Honorable Mentions.

Exhibitions
The Exhibition will be shown in the following venues:
Thank you for your participation - We hope to see you back in 2016!
For further information or any questions, please contact:
Exhibition
Chairman
Paul Gauche
46576 Vineyards Lane
Macomb Township, MI 48042 USA
email: Ohio3D@gmail.com
History of the Ohio Exhibition
2011 Digital Exhibition Results
2012 Digital Exhibition Results
2013 Digital Exhibition Results
2014 Digital Exhibition Results
---