Photographic Society of America (PSA)

2018 Ohio International

Stereo Exhibition

Ohio Stereo Photographic
Society (OSPS)
Exhibition Results (Accepted Entries)
| | | |
| --- | --- | --- |
| Image Title | Entrant | Award |
| Glowing Tulip | Akdeniz, Oktay | |
| Droplets on a Spider Web-6 | Allen, David W | |
| Musical Gnomes | Allen, David W | |
| Fairy on Mushroom | Allen, David W | |
| Lace Cap Hydrangea | Ballou, John | |
| Orange And Red Prismatic Spring | Ballou, John | |
| Meet Tinsel | Bentz, Tom | |
| Checking In | Bloomberg, Robert | |
| Ice Plant | Bloomberg, Robert | |
| S is for Snake | Bloomberg, Robert | |
| Paris Reflects on London | Bloomberg, Robert | |
| Cappadocia 3 | Braun, Bruno | |
| Donna Buang Rainforest | Brennan, Mark | Judge's Choice |
| Sunrise Cathedral Rocks | Brennan, Mark | HM |
| Rust in Peace | Brennan, Mark | HM |
| Outcrop Reflections | Brennan, Mark | HM |
| Of Texas | Cosentino, Michael | |
| Unreal Reel | Cosentino, Michael | |
| Three Engines | Duncan, Greg | |
| The Baggage Handlers Nightmare | Duncan, Greg | |
| The Great Wall - China 01 | Duncan, Greg | |
| Lettuce For The Giraffe | Emmerich, Signe | Judge's Choice |
| Hmong Women in Sapa | Emmerich, Signe | |
| Sweet Dreams | Emmerich, Signe | HM |
| Flying Lady | Fischer, Larry | |
| Alien | Fischer, Larry | |
| Industria | García-Alfageme, Antonio | |
| Swinging | Green, Dennis | |
| Floats | Hjellen, Greg | |
| L Dock | Hjellen, Greg | |
| Sparkling Lights | Hjellen, Greg | HM |
| Searching For Something | Johnston, Jim | |
| Sticky | Karambelas, Bob | Best Creative |
| Stevie Spins | Karambelas, Bob | HM |
| Mountain Descent | Karambelas, Bob | |
| Friendly | Kaufman, Lawrence | |
| Grand Canyon View | Kaufman, Lawrence | |
| Piano Lesson | Kernes, Mark | |
| Not The Interview XXX | Kernes, Mark | |
| Fly On Leaf Glow | Kriesel, Ronald | |
| Eye-ful Tower | Kuntz, David | |
| Disney Hall Hyper | Kuntz, David | |
| Galloping Through Vegas | Kuntz, David | |
| Old Wagon | Kuntz, David | |
| Magic Spider | Muzatko, Jack | |
| Sunrise Point Bryce Canyon | Peters, Geoff | |
| Babcock Mill 1 | Pratt, Lee | |
| Railroad Trestle | Pratt, Lee | |
| Sleeping Giants | Pratt, Lee | |
| Through the Trees | Pratt, Lee | |
| Caught Red Handed | Puhakka, Timo | |
| Hyper Snow | Puhakka, Timo | |
| Sunset Reflection | Puhakka, Timo | |
| Halloween Crabs | Reynolds, Chris | |
| Matrix Migration | Reynolds, Chris | |
| Lion Fish | Reynolds, Chris | |
| The Abduction | Ruiz, Diego | HM |
| In the Spotlight | Ruiz, Diego | |
| Firth of Forth Bridges | Samulski, Maciek | |
| The Blacksmiths Kingdom | Samulski, Maciek | Judge's Choice |
| Devils Pulpit | Samulski, Maciek | |
| Harbor Night | Shetley, Andrea | |
| Night Hopper | Shetley, Andrea | |
| Green Lynx Close-up | Shetley, Andrea | |
| Captive Canoes | Shomsky, Rick | |
| Back of the Artist | Sieg, Albert | |
| Fishing Village | Sieg, Albert | |
| Two Racoons | Sieg, Albert | |
| Princess Little White Cloud | Stone, Cecil | |
| Beautiful Brice 9_ | Stone, Cecil | |
| Kanadaskogen 4 | Synnevaag, Roald | |
| Sun(in)flower | Wright, Carlton | Best of Show |
| Say AHH | Yingst, Dale | HM |
| Harrisburg Fall | Yingst, Dale | |
| Mohonk High | Yingst, Dale | |
| Anna | Yingst, Dale | |
AWARDS (L-R-L)
Best of Show - PSA Gold Medal
Sun(in)Flower
by Carlton Wright
Best Creative - PSA Silver Medal
Sticky
by Bob Karambelas

Judge's Choice #1
Donna Buang Rainforest
by Mark Brennan

Judge's Choice #2
Lettuce For The Giraffe
by Signe Emmerich

Judge's Choice #3
The Blacksmiths Kingdom
by Maciek Samulski

Honorable Mention
Outcrop Reflections
by Mark Brennan

Honorable Mention
Rust in Peace
by Mark Brennan

Honorable Mention
Sunrise Cathedral Rocks
by Mark Brennan

Honorable Mention
Sweet Dreams
by Signe Emmerich

Honorable Mention
Sparkling Lights
by Greg Hjellen

Honorable Mention
Stevie Spins
by Bob Karambelas

Honorable Mention
The Abduction
by Diego Ruiz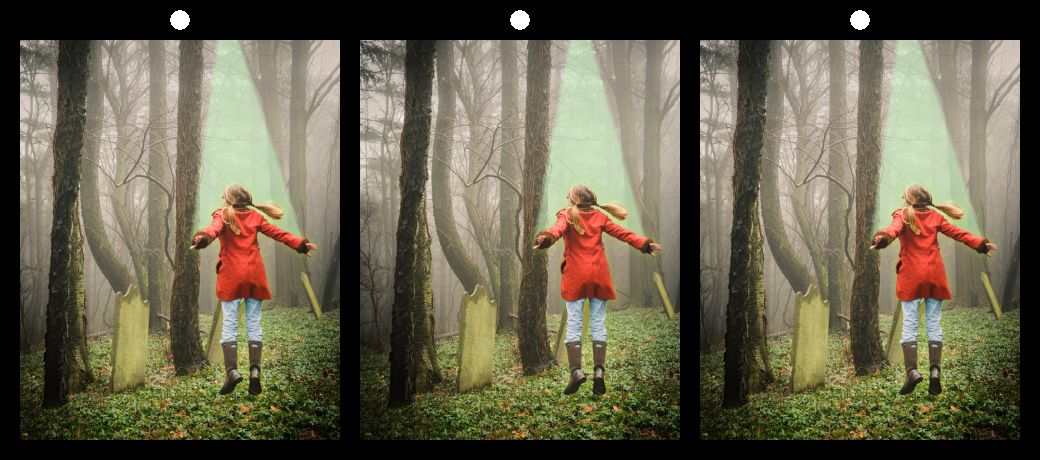 Honorable Mention
Say AHH
by Dale Yingst

Exhibition Details
Judges & Support

Paul Gauche: Chairman
John Bueche, Barb Gauche: Scoring
Jay Horowitz, Judge
Jack Darrow, Judge
George Themelis, APSA, Judge

From Left to Right, Standing: John Bueche, Paul Gauche.
From Left to Right, Sitting: George Themelis, Jack Darrow, Jay Horowitz


Judging Method
& Statistics

179 images were received from 45 makers.

Judging Date: May 1st, 2018

The judges viewed the images projected with two digital projectors, each having resolution of 1920x1080, on a 94 inch (2.4m) wide "silver" screen. Images were shown in four groups.

A scoring range from 5 to 9 was used.

76

images were accepted in the Exhibition.

All accepted images were shown again. After discussion among the judges, awards were given for 1) Best of Show, 2) Best Creative, 3) 3x Judges' Choice, 4) 8x Honorable Mentions.

Exhibitions
The Exhibition will be shown in the following venues:
Thank you for your participation - We hope to see you back in 2019!
For further information or any questions, please contact:
Exhibition
Chairman
Paul Gauche
12550 Lake Ave. Unit 1003


Lakewood , OH 44107
(313) 673-8229
Email: ohio3d@gmail.com
History of the Ohio Exhibition
2011 Digital Exhibition Results
2012 Digital Exhibition Results
2013 Digital Exhibition Results
2014 Digital Exhibition Results
2015 Digital Exhibition Results

2016 Digital Exhibition Results
2017 Digital Exhibition Results
---